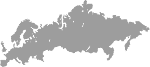 Heinz Sjögren

heinz@heinzsjogren.se

+46-708-441162 (Sweden)



Heinz has a profound interest for the countries in FSU, ever since his first visit there 1979. He is also very interested in business, travels, history and is a keen marathon runner.

Lika Chapidze

lika@heinzsjogren.se

+995-93-500094 (Georgia)



Lika is a natural talent in languages and speaks perfect Swedish. She is a large admirer of Ingmar Bergman, translates Swedish books, guides Swedish tour groups and teaches Swedish at the Tbilisi State University. She also used to teach English at the International School of Economics in Tbilisi.

Natalia Neumeicheva

natalia@heinzsjogren.se

+380-67-3223430 (Ukraine)



Natalia is widely recognized as a positive, popular and ambitious banking expert within international trade and financing. She has worked more than 10 years in the turbulent Ukrainian banking sector, always ready to assist companies. She is also a dedicated tennis-player.

Marina Denisova

marina@heinzsjogren.se

+7-965-1220365 (Russia)



Marina has a vast experience from the banking world, where she has worked as Head of International Banking in one of the largest private banks in Russia – AlfaBank. She is a tough negotiator, but also a graceful ballet dancer. Keen fan of ice-hockey as well as theatre plays.

Violetta Afuksenidi

violetta@heinzsjogren.se

+7-777-2262150 (Kazakhstan)



Violetta is a well-known mountain climber at very high level (!)and adventuress. Among many achievements she has reached the top of Pik Kommunizma (7.495 m.) in Tajikistan. After many years in banking she two years ago joined Scania Credit. Violetta has a big heart for Sweden!

Anar Mammadov

anar@heinzsjogren.se

+994-70-9327906 (Azerbaijan)
+46-736-708058 (Sweden)



Anar is a self-made businessman with contacts everywhere. He is a Swedish citizen and speaks Swedish. When not involved in numerous projects in his own company, SweAzKaz AB, he takes care of his large apple-yard in north-western Azerbaijan. He is mostly keen on running after new projects.